Contacts
About the Author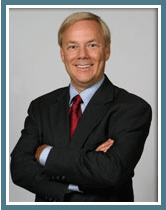 Kurt has enjoyed positions in both career and volunteer fire departments, advancing to fire chief in both avenues of service. He is a graduate of the National Fire Academy's Executive Fire Officer Program. He has also worked with a wide range of organizations including hospitals, paid and volunteer fire departments, ambulance companies, rescue squads and others.

Kurt is known as an innovator and a leader. Also a highly regarded speaker and lecturer, he has presented training and educational programs to organizations around the world. With degrees in engineering and fire science, he teaches college courses to emergency responders. One of his successes is a company officer development program to assist public safety agencies in developing the skills of those who supervise first responders.

Kurt was a recipient of the Florida Instructor of the Year award and has served on the Professional Development Committee for the International Association of Fire Chiefs. Kurt holds the title and designation of Chief Fire Officer from the Center for Public Safety Excellence.
Thoughts ?? / Suggestions ??
We welcome your comments and suggestions so that we can make Frontline Heroes better to serve your needs now and in the future.
Contact Kurt Directly
Email: kurt@fire-help.org
Phone: 850.723.7200
Facebook: Kurt P. Larson, Pensacola, Florida
Frontline Heroes on Facebook
Click here to go directly to Frontline Heroes' Facebook Page!
Frequently Requested Information
Speaking Engagements